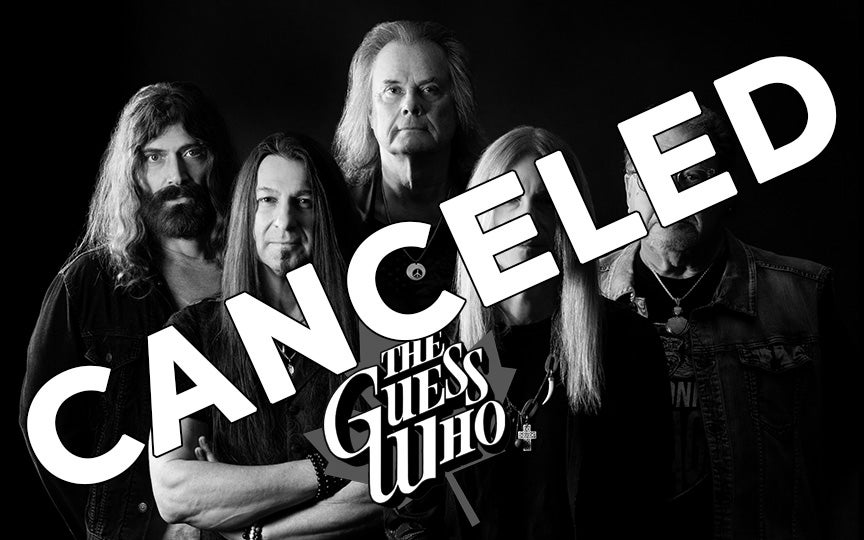 CANCELED- The Guess Who
Event Details
The Guess Who, originally scheduled for April 30, 2023 at Century II Performing Arts & Convention Center, has been canceled.
I bought tickets to this event. Now that it is canceled, what do I need to do?
Refunds are available from the original point of purchase. Fans who purchased with a credit card should have been automatically issued a refund back to the original payment method within 14 business days of the original announcement and received a follow up receipt of return. Fans who purchased with cash at the box office can return their tickets to the Select-A-Seat Box Office they were purchased from during normal business hours Monday - Friday.
Please note: If tickets were forwarded to you, the refund will be given to the fan who originally purchased the tickets from Select-A-Seat.

If you have any questions about your refund or where you need to go if purchased with cash, please email info@selectaseat.com.