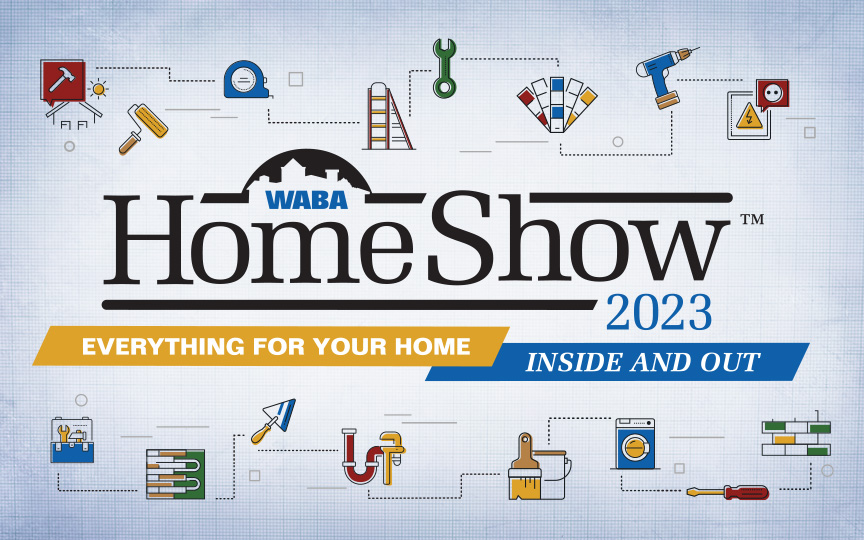 Wichita Area Builders Association Tradeshow
Wichita Home Show
Convention and Expo Hall
Event Details
Are you looking to remodel and update your home or build new? Are you looking to create a new outdoor living space? Wichita Home Show creates a space where homeowners can come search all of the latest and greatest products and services to turn their house into the place they love to call home. It's the largest composite show room for shopping for home related products around, with over 200 exhibiting companies. Shoppers can find windows, siding, appliances, roofing, HVAC, remodelers, builders, financial companies, outdoor living and landscaping contractors, fireplaces, flooring and more.
Will there be a Kid's Build Area?
Yes! This hands-on interactive experience for children is designed to spark curiosity and interest in the building trades. Varied activities will be led and sponsored by the WABA Professional Women in Building Council, Exploration Place and Lowes.