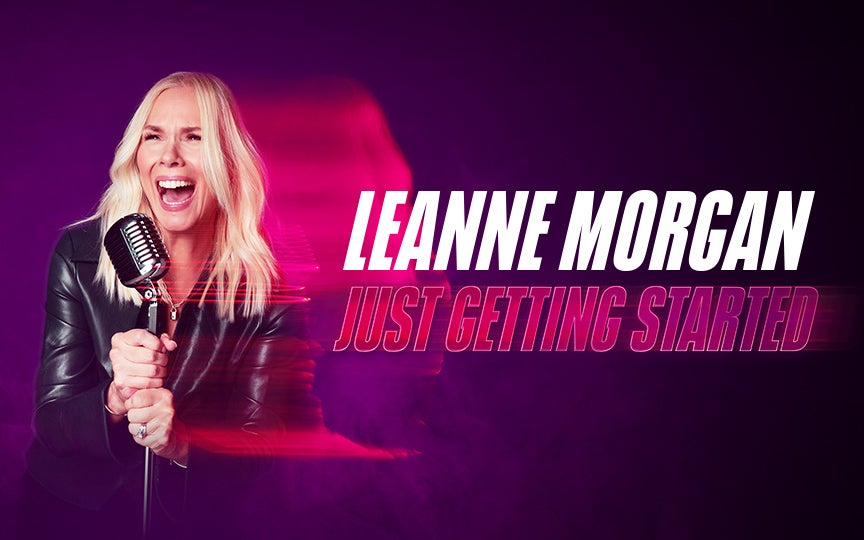 Just Getting Started Tour
Leanne Morgan
Concert Hall
Event Details
The enthusiasm for Leanne continues to grow unabated. Morgan has sold out the first leg of her 'Just Getting Started Tour', with over 50,000 tickets sold and counting. In addition, her new special, Leanne Morgan: I'm Every Woman, placed in the Top 10 shows on Netflix within the first week after the special's debut. Her fans were recently out in full force in her hometown of Knoxville, TN where she performed two sold-out arena shows with over 11,000 tickets sold. This is followed up by a sold-out show in Nashville, TN at the iconic Grand Ole Opry.
Morgan's standup celebrates every woman – mothers, daughters, sisters, best friends, grandmothers. Through personal stories from her experiences growing up in rural Tennessee, being married for over 20 years, the adventures of raising her three kids, and becoming a grandmother for the first time, Morgan's life is on full display and no member of her family is spared from her opinion.
"I named my second tour "Just Getting Started" because I'm a 50-something mother and grandmother that's having the time of my life! This is a dream come true! I truly feel like I am in the prime of my life. I've had the honor to travel to over 100 cities across this great country performing in front of my fans who feel like my best friends. I'll be sharing more stories of my real life, my family, and my experiences and I hope people will still come away from this new hour saying, 'this is my life- is Leanne spying on me??,'" says Morgan.
Is there a pre-show experience for this show?
Start the party early with our Pre-Show Stage Door Promenade Experience! There will be a variety of pre-show activities including special drinks for sale, yard games, and plenty of photo ops. The party will run from 5 to 7 p.m. inside our Stage Door Promenade, just south of Concert Hall. You do not want to miss out on this one!
*Please Note: While this event is free to all Leanne Morgan ticket holders, you must have a ticket to the show to attend.