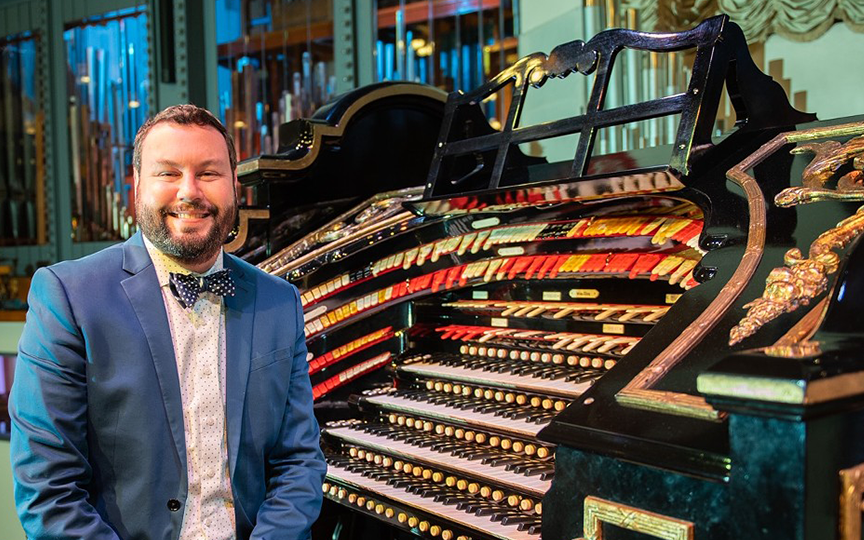 Wichita Wurlitzer
Wichita Wurlitzer 50th Anniversary Holiday Concert
Exhibition Hall
Event Details
Watch as guest organist Brett Valliant plays the magnificent Wichita Wurlitzer accompanying the 1929 Silent Movie Classic: "Big Business," starring Laurel & Hardy. Followed by a Holiday sing -along! A great tradition of fun and entertainment for the entire family, with family-friendly holiday refreshments available!
There will also be a Silent Auction Fundraiser Bid for beautiful one-of-a-kind Christmas décor designed by Michael Ward from Bubbles Company.
Additional Ticket Information
A pre-concert V.I.P. event in the balcony will start at 6:00 pm. V.I.P. Tickets are $50.00 per person and include heavy hors d'oeuvres and cash bar OR, you can reserve a front row balcony table for 6 guests for $300.00 and enjoy a sneak peek at the silent auction!